AS OF 2/14 THIS CLASS IS NOW CLOSED NEW STUDENTS!
The 12 week course will offer you a Magical Journey in discovering your unique connection to the spirit world, your higher self, and other dimensional energy. This journey will help you recognize the Magic of synchronicities, practice your connection, and use that in spiritual circles. 
This class is for all levels and is a progressive class leading to circles. The practice is to help you have confidence in your connection with Spirit, so that you know that you know. This is a positive, loving and safe space. Your intention should be of learning and discovery of how Spirit works with you. It is always a good idea to have a journal and pen for class, as you will want to reflect on how your Magical Journey unfolds.
Class is closed after the 4th week to anyone new. If you wish to attend after the 4 weeks and you have been in Pastor Kimberly's classes before, please talk to her directly. If you have questions or financial concerns, please call her at 619-736-7868 or email pastorkimberly@fscci.org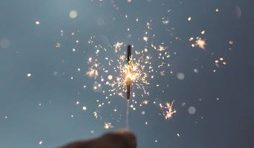 Tuesday's
1/17/23 – 4/4/23
2:30-4:30 pm or 7:00-9:00 pm
$15 per class
Journal and Pen Necessary for class